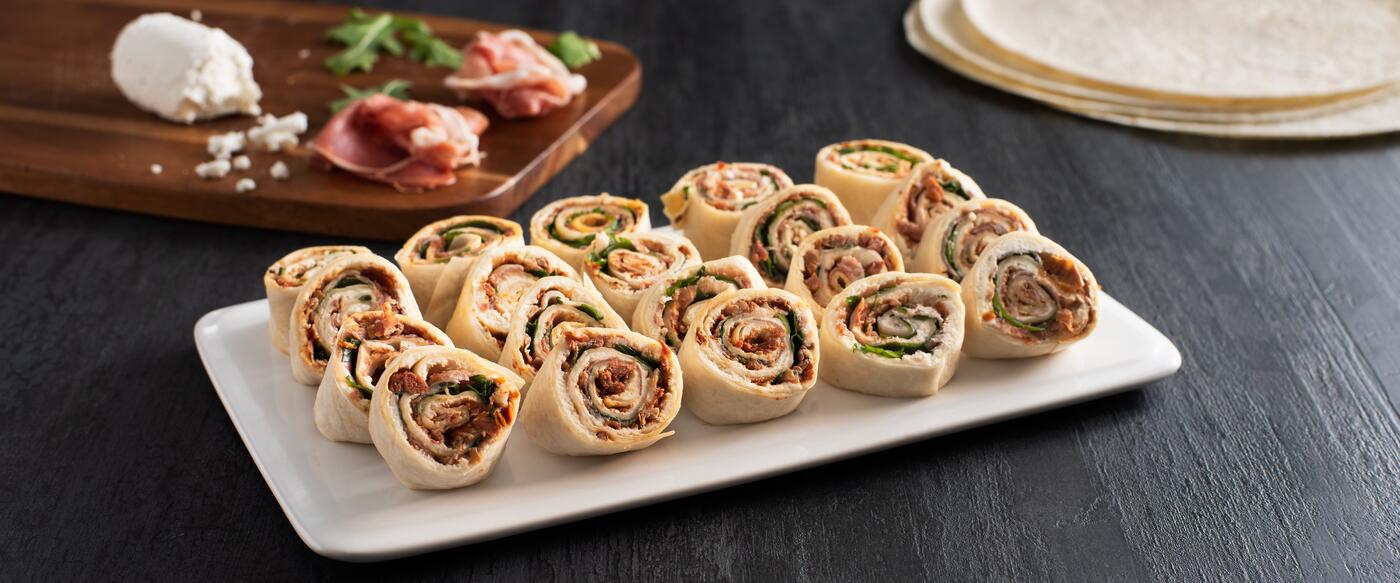 Prep Time: 5 mins
Cook Time: 70 mins
Servings: 8
Prosciutto, Goat Cheese and SunDried Tomato Pesto Roll-Ups

Rate this recipe for points

4
Prosciutto, Goat Cheese and Sundried Tomato Pesto Roll-Ups are simple snacks with complex flavours. Creamy and savoury Italian-inspired ingredients rolled up in Dempster's® Original 10" Tortillas, these bite-size pinwheels will make the perfect appetizers for your next party. Serves eight.
Ingredients
2 Dempster's® Original Large Tortillas
1/4 cup (60 mL) soft goat cheese
1/4 cup (60 mL) light cream cheese, softened
1/3 cup (75 mL) prepared sun-dried tomato pesto
8 thin slices prosciutto
1/2 cup (125 mL) arugula
Directions
Mix goat cheese with cream cheese; spread evenly between tortillas.
Spread pesto over top; layer prosciutto and arugula over top.
Roll up and wrap in plastic wrap.
Refrigerate for 1 hour.
Trim ends of tortillas and slice each wrap into 8 pinwheels.