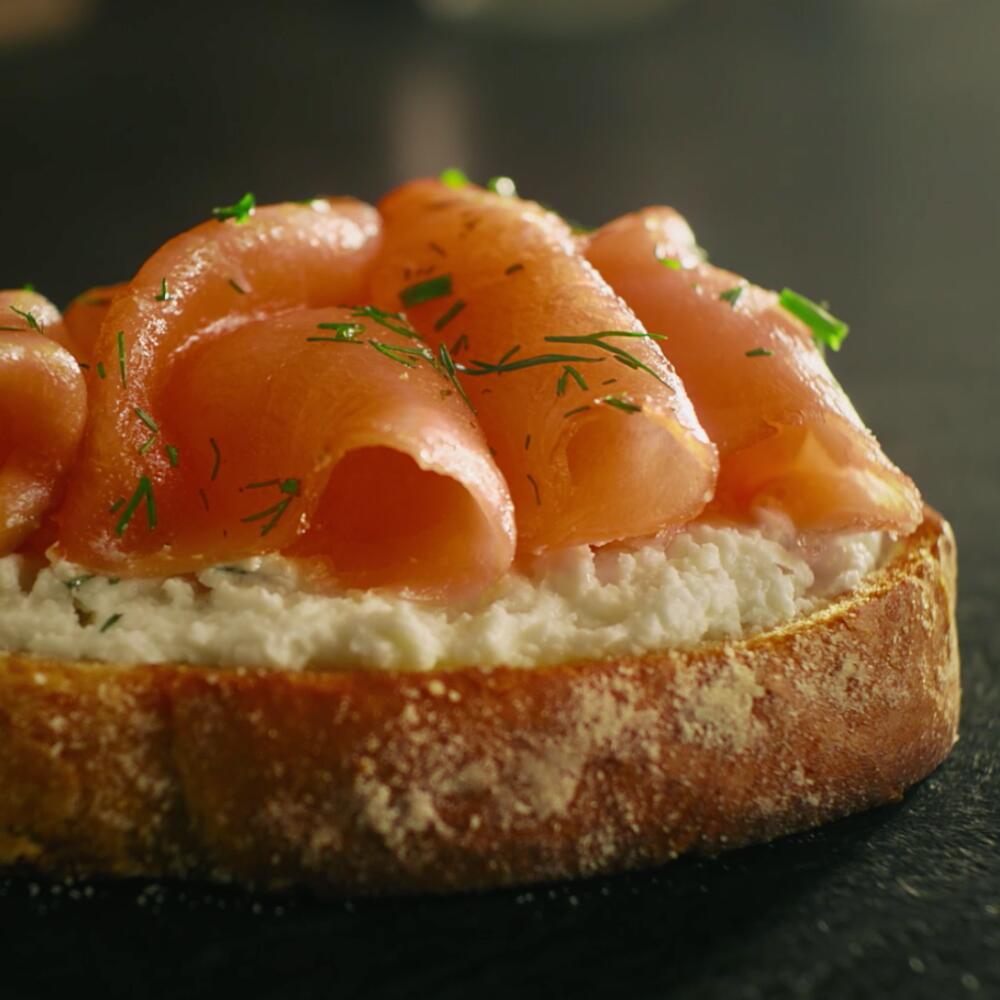 Prep Time: 5 mins
Cook Time: 10 mins
Servings: 4
Smoked Salmon with Herbed Cheese

Rate this recipe for points

4
Ingredients
Sandwich:
4 Slices of Villaggio Artesano® White Bread
1 package (150g) Smoked salmon
Lemon Mascarpone (recipe below)
2 tbsp (30ml) Chopped dill
1 tbsp (15ml) Chopped chives
1 tbsp (15ml) Drained capers (optional)
1 tsp (5ml) Fresh cracked black pepper
Lemon Mascarpone:
1 package mascarpone cheese
1 tbsp (15ml) Olive oil
1 tsp (5ml) Lemon zest
1 tsp (5ml) Salt
Directions
In a food processor, combine all ingredients for the lemon mascarpone and blend until a smooth consistency has been reached, drizzle in more olive oil to help smooth out the spread if needed.
Take 4 slices of bread and spread the lemon mascarpone evenly between them, followed by slices of smoked salmon. Sprinkle dill, chives, and capers over the salmon, and top with fresh cracked black pepper.
Serve immediately and enjoy!