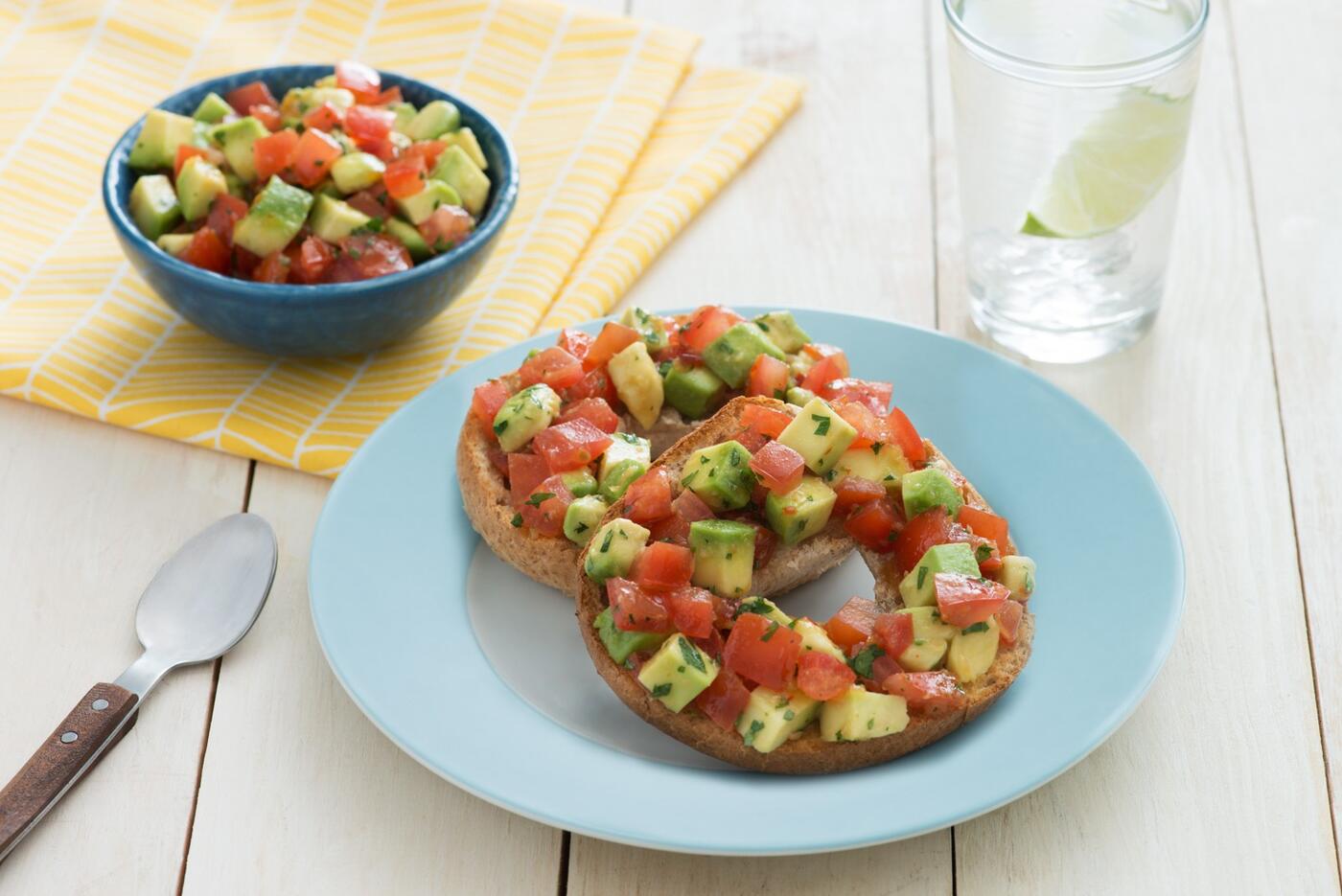 Prep Time: 10 mins
Cook Time: 10 mins
Servings: 1
Sweet Chili Avocado Bruschetta Bagel

Rate this recipe for points

3
Fresh and zesty, this Sweet Chili Avocado Bruschetta Bagel packs plenty of flavour into every bite. Served on a Dempster's® 100% Whole Wheat Bagel, it's a satisfying choice for breakfast or lunch. Avocado, tomato and lime complement each other perfectly in this no-cook recipe that takes only minutes to prepare. Serves one.
Ingredients
1 Dempster's® 100% Whole Wheat Bagels, halved and toasted
1 tomato, diced
1/2 ripe avocado, diced
1 tbsp (15 mL) lime juice
1 tbsp (15 mL) sweet Thai chili sauce
1 tbsp (15 mL) chopped cilantro
1/4 tsp (1 mL) salt
Directions
Toss tomato with avocado, lime juice, chili sauce, cilantro and salt.
Spoon over each bagel half.