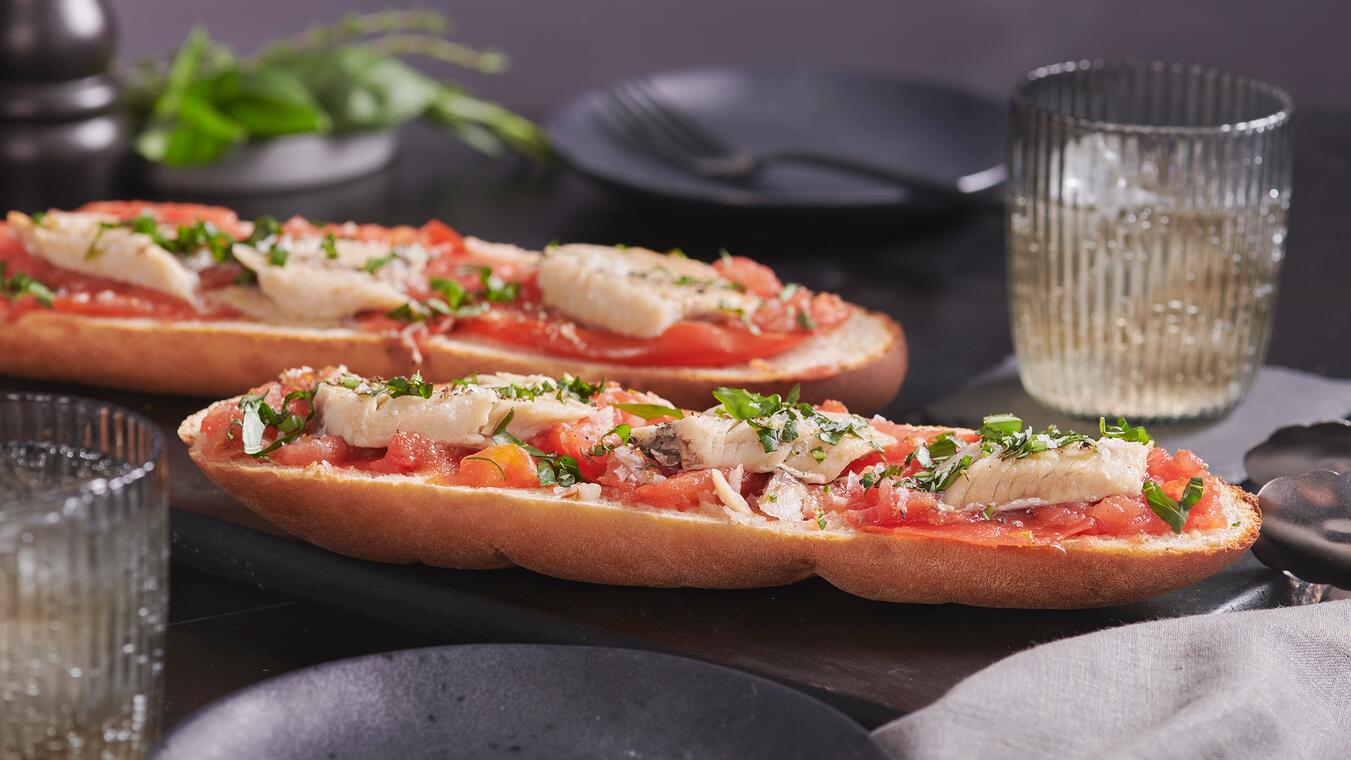 Prep Time: 10 mins
Cook Time: 30 mins
Servings: 4
Tomato Sardine Toasts

Rate this recipe for points

13
Ingredients
2 Villaggio Artesano® Roasted Garlic Baguettes
8 Sardine Filets in oil
2 Vine Tomatoes
1 tsp (5ml) Herbes de Provence
1 Shallot, finely chopped
1 tsp (5ml) Sugar
4 tbsp (60ml) Olive Oil
2 tbsp (30ml) Basil Leaves, chopped
Salt and Pepper to taste
Directions
Preheat oven to 190°C (375°F) with the oven rack in the middle position.
Quarter the tomatoes and remove the seeds, keeping just the skin.
In a bowl, mix the tomatoes, Herbes de Provence, shallot, sugar, oil, and a little salt and pepper.
Cover a baking sheet with parchment paper or a silicone mat, spread the prepared mixture on the pan and bake for 15 to 20 minutes.
Prepare the baguettes as shown on the packaging.
Slice each baguette in half lengthwise, creating 4 toasts.
On each piece of bread, spread the tomato confit while still warm, the sardines and the fresh basil.